About
The Canadian Roundtable for Sustainable Crops (CRSC) was formed in 2013 to facilitate cross-commodity collaboration on sustainable agriculture issues and opportunities facing grains sector participants. Comprised of grower, industry, customer and consumer organizations, the CRSC is a national, industry-led forum engaging value chain stakeholders in assessing and responding to marketplace demands and showcasing Canada's performance in the area of agriculture sustainability.
Vision
The Canadian grains sector is recognized globally to be economically viable, socially responsible and a leader in the adoption of environmentally sustainable production practices.
Mission
Create value for all members of Canada's grains sector by providing a national forum for advancing, reporting on and communicating the sustainability of Canadian grain production.
Guiding Principles
National scope

Industry-led

Inclusive

Transparent

Market-responsive

Science-based

Consensus-based

Promotes ongoing improvement

Costs and benefits are shared across the value chain
The CRSC and its members operate based on the Terms of References as found here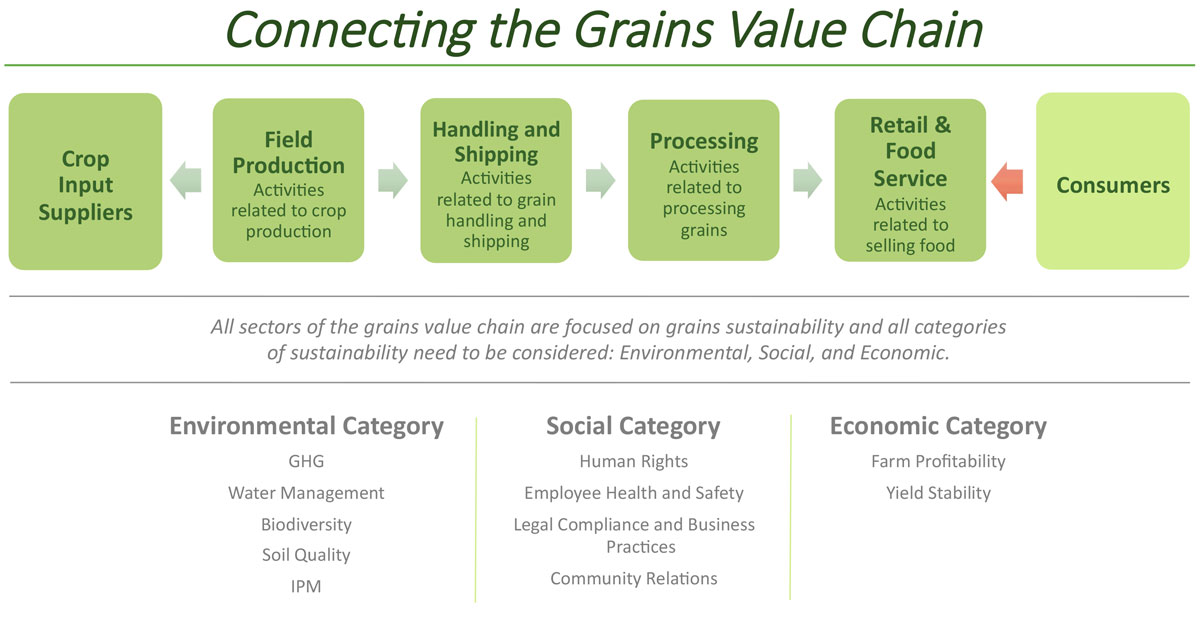 Staff Support
Susie Miller, Executive Director
This email address is being protected from spambots. You need JavaScript enabled to view it.
Dr. Karen Churchill, Project Manager
This email address is being protected from spambots. You need JavaScript enabled to view it.
Sandra Esposito, Office Manager